Executive board report
Q-Park makes an essential contribution to the quality of life in the cities where our parking facilities are located. This has been a major motive since our inception. Our added value lies in a customer-oriented approach. We want to and can make a difference by actively entering into dialogue with municipalities about the mobility policy.
Contribution to quality of life
We see it as our shared responsibility to ensure that the city is, and continues to be, a pleasant place to be. A place where you like to meet others, where you enjoy living, working or studying. This is possible if we can help to manage city traffic by contributing to a well-thought-out mobility policy. As far as we are concerned, paid parking forms an integral part of this policy. By setting a pricing policy in such a way that there are always sufficient vacant parking spaces, a community ensures economic activity in those locations where that is important, and this makes public facilities, transport interchanges and medical centres easily accessible.
We also contribute to the quality of city life by sharing information about where our facilities are located, about vacant spaces and parking tariffs. We do this in the public space, on our websites and via navigation systems. We consciously invest in information systems that help motorists find a parking space quickly. This reduces the amount of traffic cruising for a place to park and thus also traffic in the city, and that makes a difference to emissions and the amount of pollutants.
Close to the customer
Naturally we contribute to the well-being of our customers with our well-known quality. Accessible, clean, bright, spacious, and safe are the key features of the Q-Park brand. But we do more. We are always close by if needed. We deploy our mobile teams in cities to assist customers where necessary and to ensure that they feel safe and welcome. Our parking hosts are proud of what they can mean to our customers. They act as host and can make a real difference for Q-Park. This also applies to our call centre employees, who are ready to offer assistance to customers 24 hours a day.
Binding factor for employees
Our social relevance is also considerable for our service employees. Many working environments for functional services have been created by the internet economy. Together with other service industries, we provide employment. We are a binding factor; we offer varied work and a certain status, so our employees feel appreciated. Because they have direct contact with our customers, occasionally they encounter less charming aspects of human interaction, such as aggression or violence. We are aware of this and take special care of our employees. We ensure that they are resilient and, because we provide training in dealing with aggression and violence, they are better equipped to resolve conflicts in practice. Despite our international scale of operations, we are constantly aware of the importance of the human dimension in our company and in society. The social side is also part of the Q in Q-Park.
Contribution to reduced environmental impact
We make our contribution to the environment in various ways. First of all, by reducing our energy consumption by saving energy as well as by opting for energy-efficient solutions such as LED lighting in our own parking facilities. Certainly now that the number of charging points for electric cars is increasing, we too are working on the smartest and safest solutions for energy supply. We are campaigning for a sustainability certification for existing parking facilities, BREEAM In Use. The standard we use to see whether we are on the right track is the CO2 emissions per parking space.
Creating value and offering certainty
Creating value for all our stakeholders, that is what Q-Park stands for. The customer and a clear vision of our role in the mobility chain are in our sights. As you can read in our annual financial report, our financial position offers scope to invest in Q-Park's development. With a refined strategy, we will be focussing on compacting our offering and improving the quality of our services in the coming years. With this, we will create continuity and security for our employees and customers, for our partners in the mobility chain, and for our shareholders.
Non-financial topics are relevant
Corporate social responsibility is an integral part of our identity, of our policy, and of the way in which we manage our company. The non-financial topics mentioned here are part of our management framework and our remuneration policy. For us, this goes without saying. We report to our stakeholders about the themes that are relevant to us, in this report and on our website. However, as from this financial year, we will no longer be applying for external assurance. In Q-Park's current phase, we want to focus on developing the company and our positioning in the market, and that requires our full attention. This does not alter the fact that we still take our external accountability seriously. We are always willing to engage in dialogue with our stakeholders.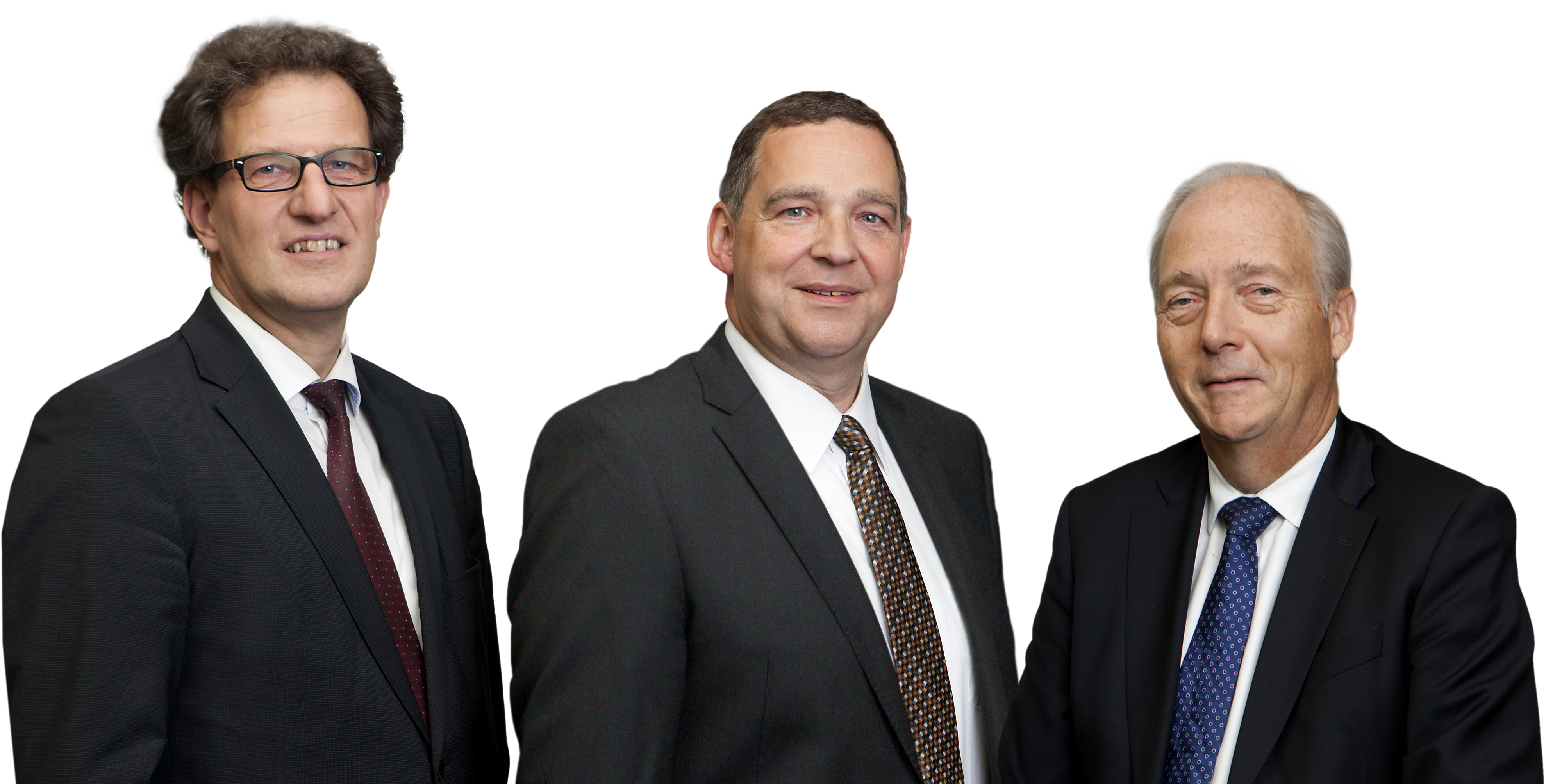 Executive board
Frank De Moor - CEO
Theo Thuis - COO
Rob Vroom - CFO
Maastricht, Tuesday 31 March 2015